Super-Dry Compressed Air Dryers contains two highly efficient polypropylene coalescer elements at inlet & outlet ports to absorb oil and all solid air particles. Also included, one desiccant bag specifically designed to absorb water vapors and humidity from your compressed air system.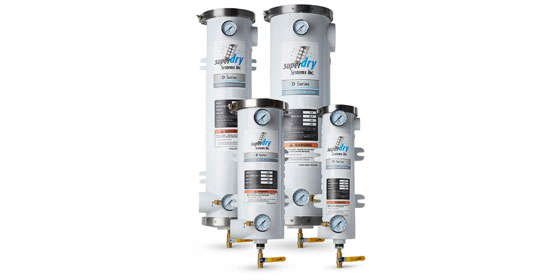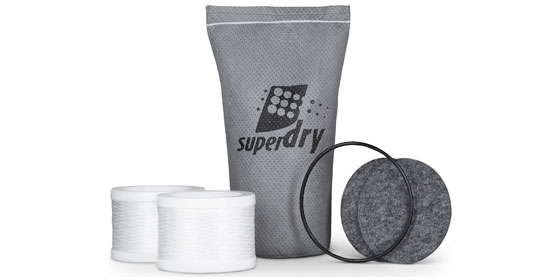 Water vapor in the compressed air lines is the leading cause of paint imperfections and damages to pneumatic tools. Typical compressed air is saturated with 100% relative humidity. That means the compressed air is carrying a lot of moisture vapor when it goes into your paint gun or other air tools.
F Series Filter effectively reduce contamination in your air stream, protecting critical pro- cesses and valuable equipment, while maintaining a low pressure drop throughout the life of the filter element to ensure and efficiently preparing the air for point-of-use applications.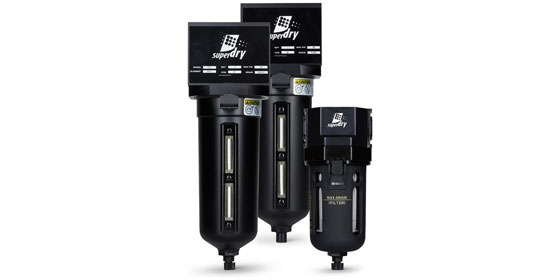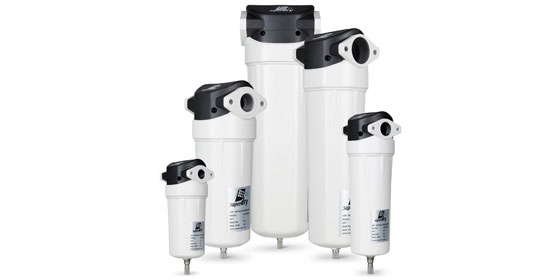 Super-Dry Water Separators have been designed for the efficient removal of bulk liquid contamination from compressed air.
Super-Dry SAF Series filters effectively removes up to 99% of contaminants present in the compressed air. Clean, quality compressed air maximizes air-tool service life, ensures that pneumatic machinery and control systems operate at the peak of their performance and keeps pipes & valves free from contaminants.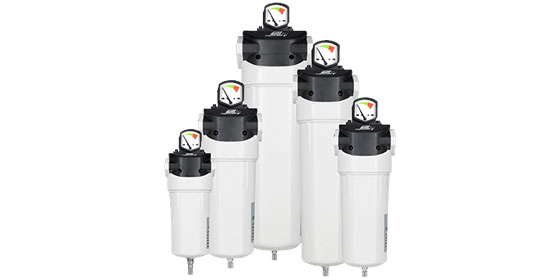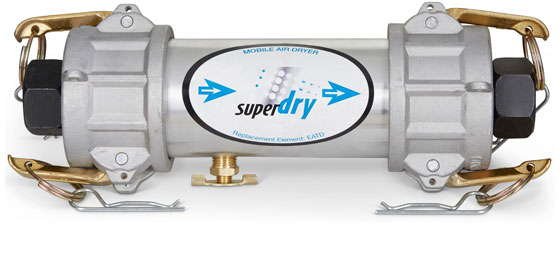 The ATD Series is an in-line compressed air dryer designed for point-of-use applications. The in-line dryer will remove water and moisture from compressed air, making it perfect for air tools, pneumatic equipment or instruments requiring dry air.
The HGT Series Humidity Gauge enables you to determine the level of cartridge saturation inside a D Series Compressed Air Dryer. The reading of moisture establishes the optimum moment for maintenance.