Rotary Scroll Air Compressors
100% Oil-Less
DV Systems' EnviroAire ES air compressors provide a quiet and continuous supply of clean compressed air reliably. With sound levels as low as 65 dBA, the EnviroAire ES provides the performance you demand in a quiet, fully enclosed package. Designed specifically for sensive applications requiring 100% oil-less air, such as food & beverage, laboratory and industrial.
Breweries | Cannabis | Dental Labs | Optical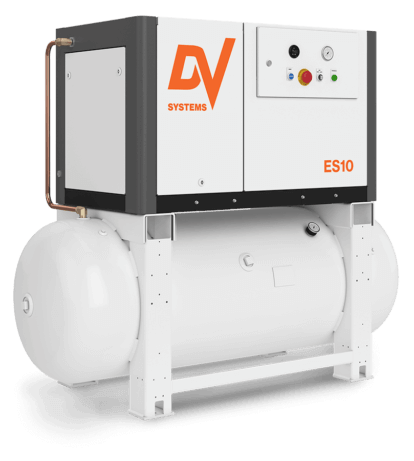 Quiet, Continuous
Work Comfortably 24/7
Simply Oil-Less
With low maintenance and high reliability (fewer moving parts), the ES rotary scroll compressor has a very clean, simple, and serviceable layout while maintaining the robust quality expected from DV Systems.