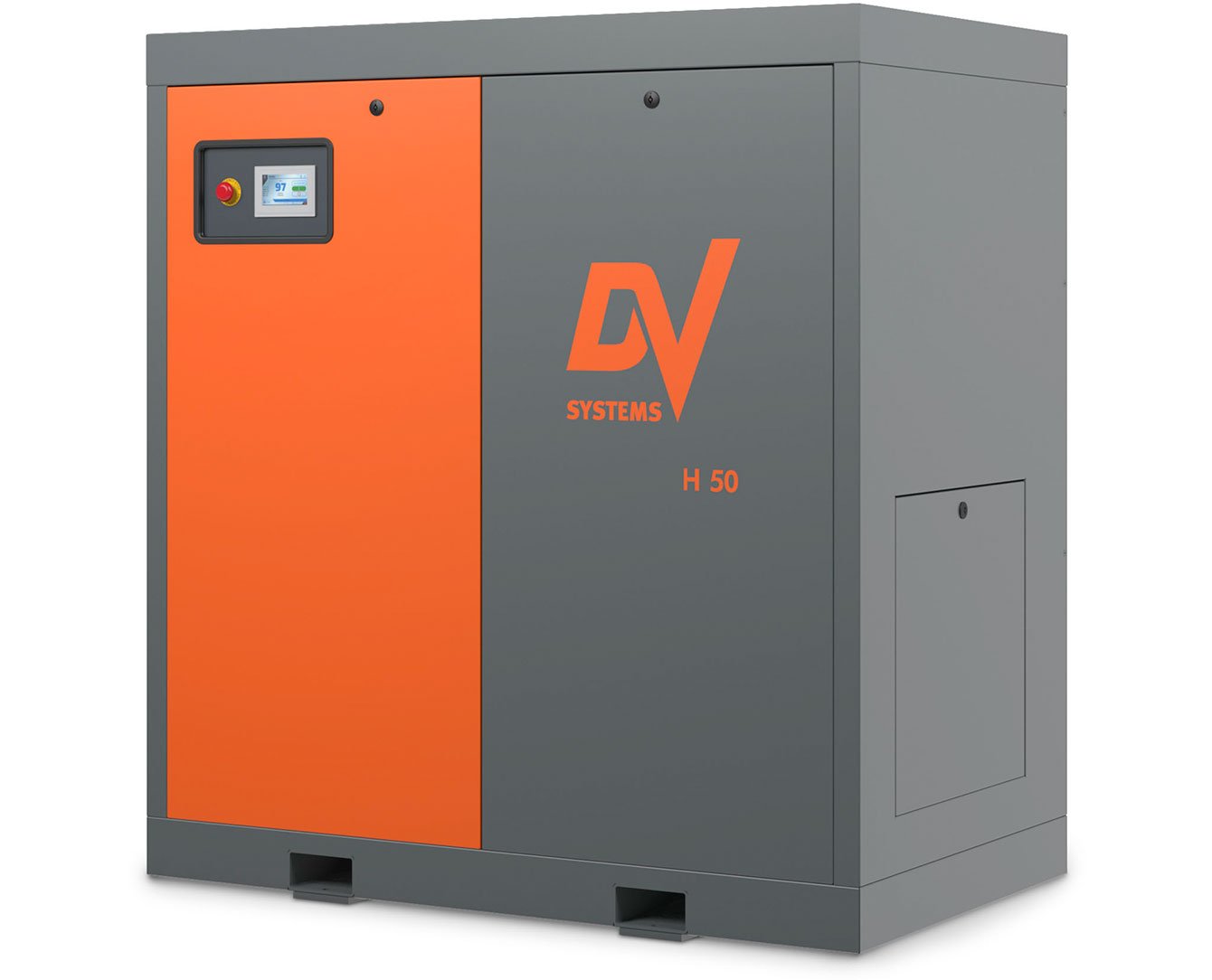 These heavy-duty, high-performance & high-efficiency Rotary Screw Compressors operate at a 100% duty cycle and are ideal for continuous-use applications where reliable, dry, clean air is required.
Innovative component integration results in a compact, quiet air system engineered for efficiency and performance, providing high-capacity air delivery and stable system pressure with minimal installation space.
The H Series features both Variable Speed or Fixed Speed options, using Direct and Gear Drive Technology to efficiently deliver either 223 SCFM or 185 SCFM of compressed air at 100 PSI for 50HP and 40HP respectively.
Product PDFs
H50 BROCHURE