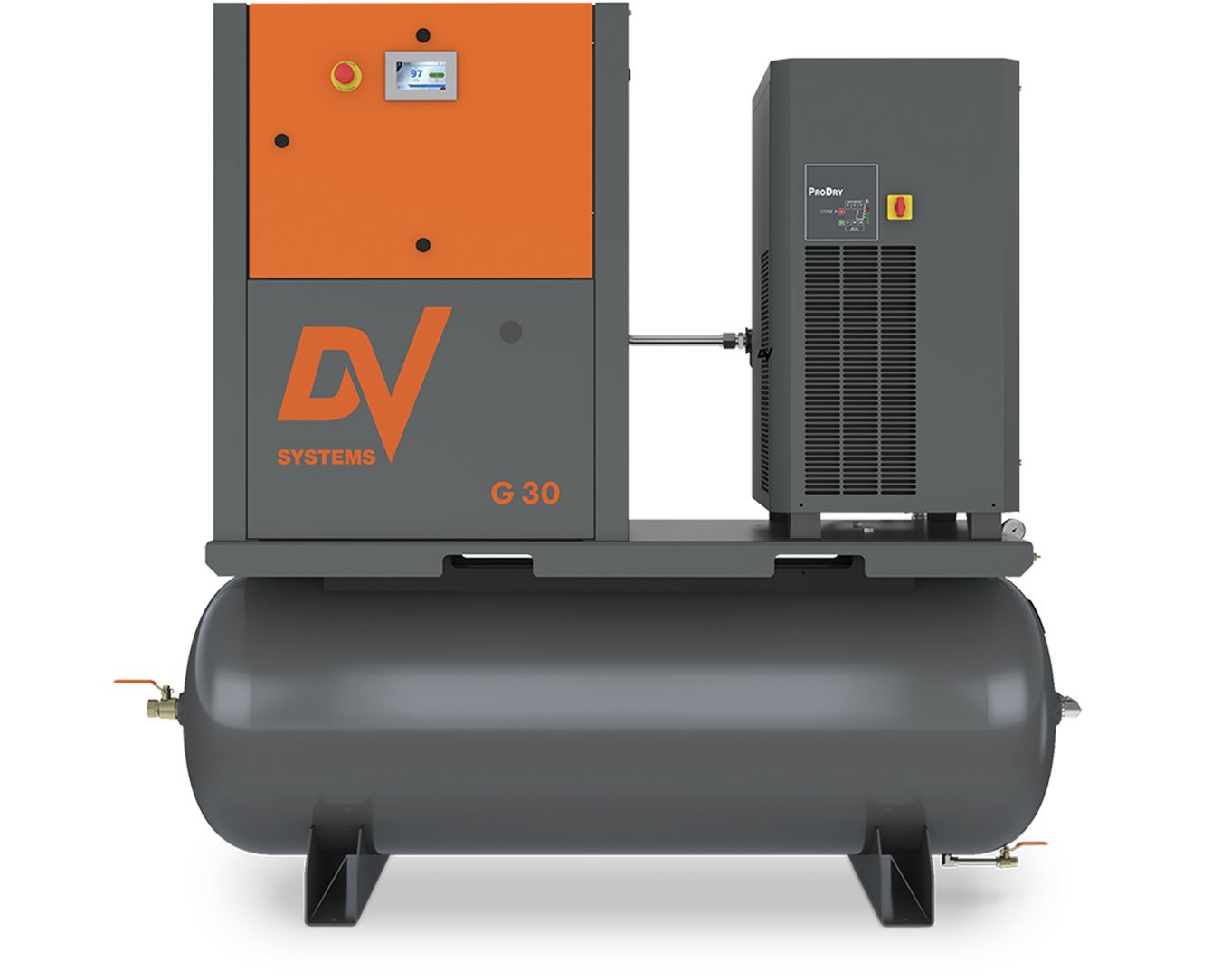 These rotary screw air compressors are designed for 100% duty cycle in variable or fixed speed and are ideal for continuous operation applications requiring 80 to 112 SCFM of compressed air at 125 psi.
The G Series is robust, yet quiet and compact – an air system engineered for efficiency & reliable performance providing high-capacity air delivery and stable system pressure with minimal installation space.
The G Series' small footprint and front-loading fork-lift slots make these air compressors more versatile and easier to install. The G Series is engineered with stainless steel tubing for increased durability.
Product PDFs
G30 BROCHURE