Ecotron Condensate Filtration
The Ecotron Condensate Filtering System ensures that all contaminants contained in discharged condensate are effectively removed.
The condensate discharged by a lubricated air compressor contains a significant quantity of oil and solid particles that will seriously pollute the environment if not removed. This mixture is classified as hazardous waste that cannot be discharged into municipal sewage systems unless the oil and contaminants are removed.
The EcoTron Condensate Filtering System is Easy to Size, Install & Maintain.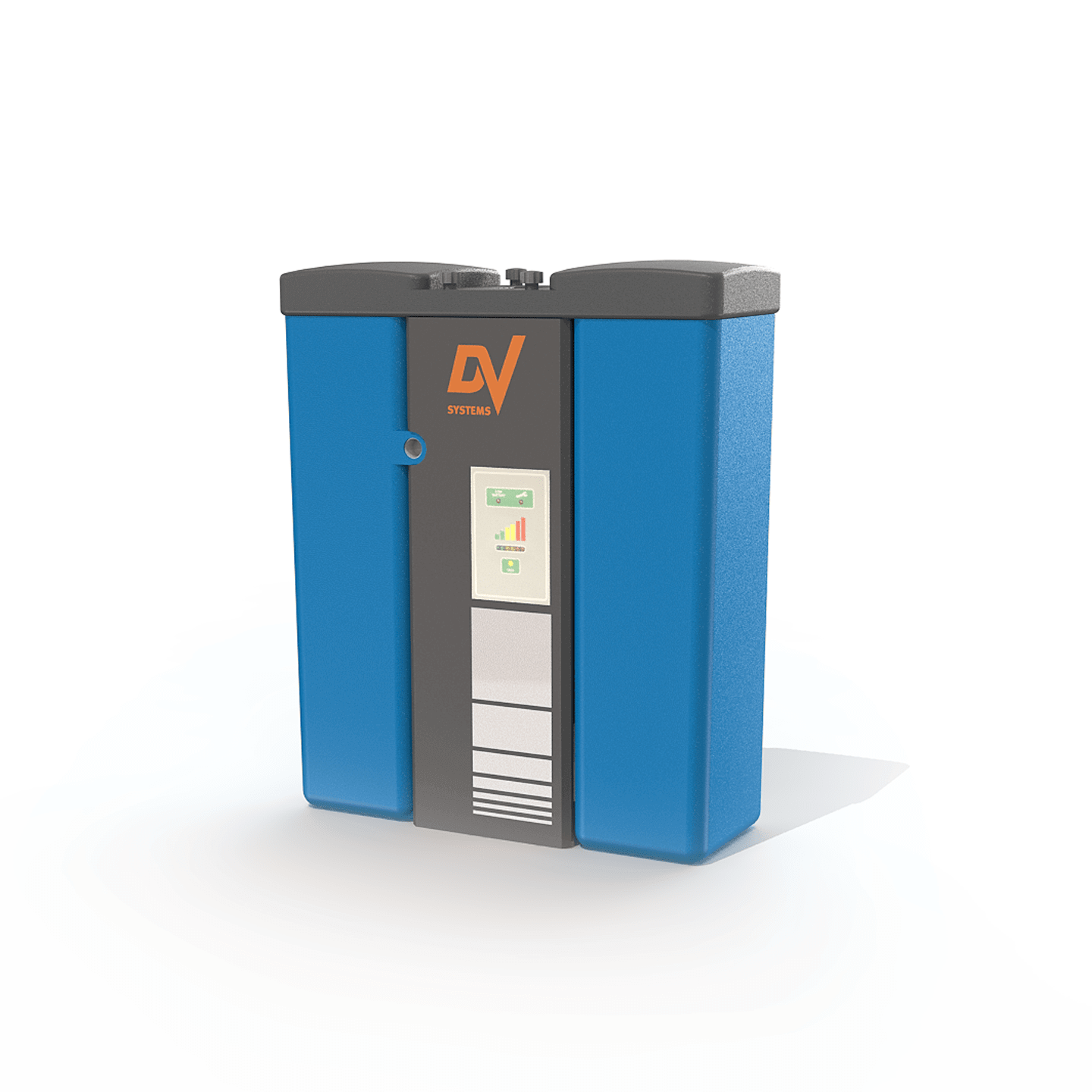 Electronic Zero Loss Auto Drain
An electromagnetically operated drain valve which employs a sensor that constantly monitors condensate levels, automatically discharging the accumulated condensate when registering at full capacity.
No Loss of Compressed Air

Continuously Measures the Presence of Condensate

Two-Way Input Connection Ports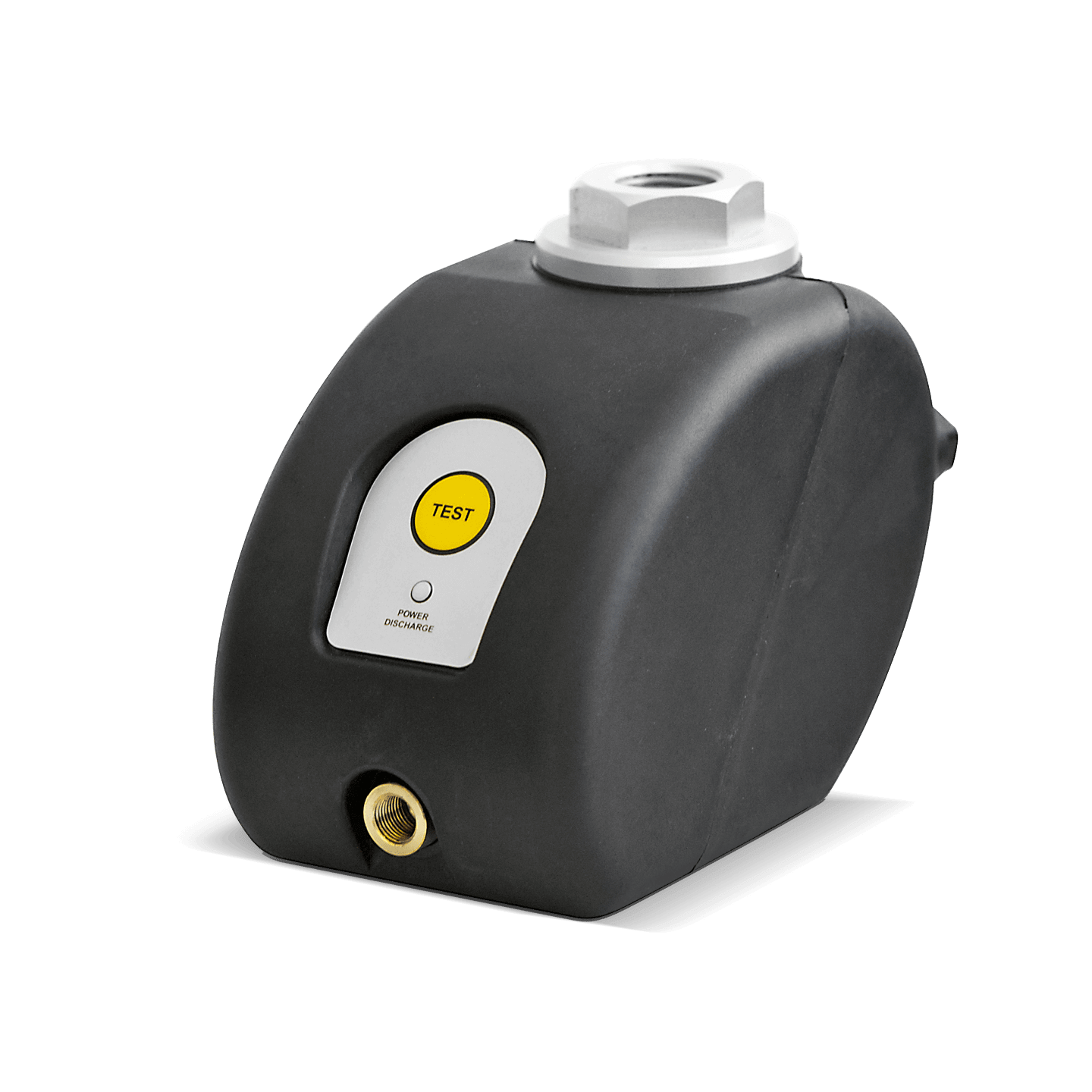 Electronic Auto Drain with Timer
An electronic drain valve which automatically discharges condensate at predetermined intervals, every X minutes for Y seconds → The moisture is filtered at the strainer/ball-valve and any large particles are captured by an internal stainless steel mesh filter.
Solid State Timer with On/Off Indicators and Test Button

Discharge Time and interval time can be set to suit environment and application

Standard 115-60-1 electrics c/w three prong plug

Internal Stainless Steel Strainer Screen removes contaminants before entering the valve

Minimal maintenance required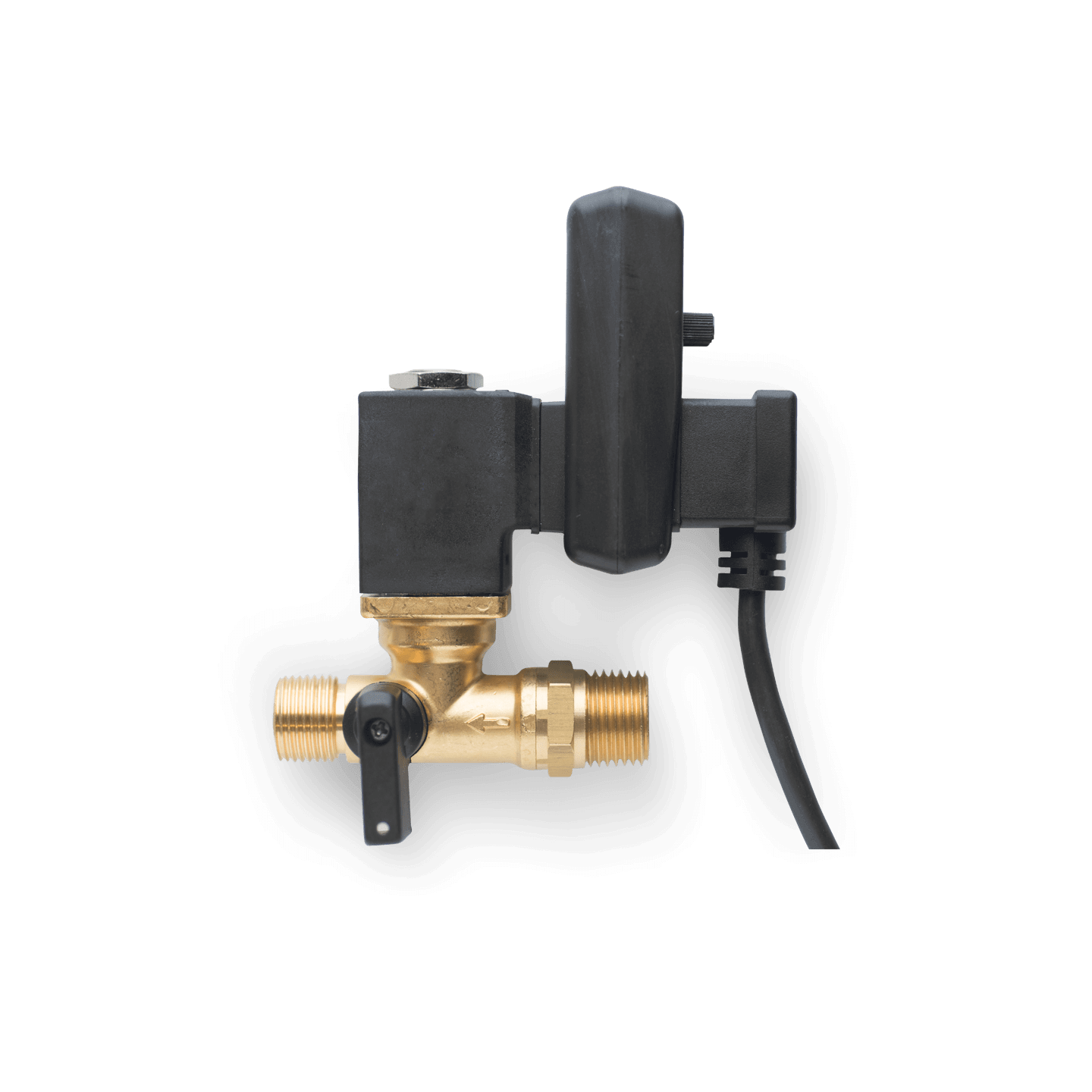 Designed to discharge moisture from the compressor unit each time the unit reaches maximum pressure and shuts down – The drain receives its 'pilot' signal from the compressor unloader (tied into the unloader line by means of a compression tee).
Maximum working pressure of 200psi (13.8 Bar)

Minimum working pressure of 30 psi (2.1 Bar)

Stainless steel piston, spring, ball, screens, and reservoir

Minimal maintenance required

Buna seals and Teflon rings